AnnMarie Jordan
Roles available for:
Fractional
Consulting
Contract
Interim
Birmingham, Alabama, United States
Country experience:

United States of America
Northern America

Languages:

English
Achievements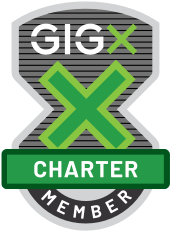 Expertise

Strategy Development for Process Improvement and Growth

Exit Preparation and Consulting

Marketing and Brand Strategy,

Customer Experience Optimization

Growth Strategy Development

Strategic Business Analysis

Leadership Development

Workforce Development

Exit Planning

Web Implementation and Integration

Agile Project Management

Employees overseen

Budget overseen
Why hire me in a fractional role
Ideally, I would be best suited for a business owner looking to prepare their business for exit. I would be able to offer leadership, exit planning and management and growth strategies to maximize value. The ideal business would have $1Million to $5 Million in revenue.
Experience
Fractional role
Strengths in this role: Critical thinking, process improvement, change management, customer experience improvement, strategic business analyst, problem-solving, team alignment, marketing and branding, web design, digital marketing, sales process improvement,
Industry Group: Corporate
Industry: Marketing and Advertising
Years of experience: 7 years
Company name: Benestante
Company size: 1 employee
Role in this company: For the last 10 years I have been a independent business strategist helping businesses of all sizes within multiple industries improve customer experience, processes and leverage technology to connect products and services with people.
Company name: Blue Cross Blue Shield of Alabama
Company size: 10,000 employees
Role in this company: I consulted with their business strategy department to trace and outline the technical processes for a new line of business.
Company name: System's Analaysis
Company size: 22 employees
Role in this company: I have served as a fractional CMO for this company for 7 years.
Company name: Vertical Groove Golf
Company size: 7 employees
Role in this company: I was on the original launch team for this product. I served under a Fractional CMO as the DIrector of Marketing and Web. We launched nationally.
Company name: Healthgrades
Company size: 500 employees
Role in this company: I contracted with a division that was acquired by Healthgrades on a proprietary CMS system. The initiative was to merge to large hospital web properties into one CMS under a universal global design.
Strengths in this role: Marketing, government grants management, workforce development training and program design. training program design and accreditation. organizational leadership, profit and loss management, transformational and team leadership
Industry: Education Management
Years of experience: 6 years
Industry: Individual & Family Services
Years of experience: 6 years
Industry: Civic & Social Organization
Years of experience: 10 years
Industry: Professional Training & Coaching
Years of experience: 7 years
Industry: Education Management
Years of experience: 3 years
Company name: Childcare Resources
Company size: 25 employees
Role in this company: I managed 18 employees that implemented a internationally accredited training and education program that provided 6 different types of workforce development opportunities. I also executed the production of a quarterly publication to advertise and market the workforce development programs.
Company name: Director, Early Childhood Program
Company size: 25 employees
Role in this company: I led a complete business turnaround for an early childhood education business. Through staff retraining, product restructuring, customer experience enhancements, market positioning and strategy. The business went from failing to 245% increase in revenue in 18 months.
Board membership

Company: IACET

Position: Board of Directors

From: 09/01/2013

To: 09/01/2019
Degrees & accreditations

BS, Human Development

Certified Scrum Master, Agile Methodology

Certified Product Owner, Agile Methodology

Certified Social Strategist

Membership & affiliations

International Accreditation of Continuing Education and Training (IACET)

Success story

I was identified by stakeholders to take over a business that was in critical downward spiral, operationally and financially. This was during the 2008 financial crisis. I performed an analysis on the financials and created a strategy to rebrand and improve the product offering to a more suited target market while improving customer experience. Within 18 months the business was self-sustainable and within 24 months the business was thriving with a huge 248% change in revenue. I solve problems.