Carolann Dekker
Message
Roles available for:
Fractional
Consulting
Contract
Interim
San Diego, California, United States
Achievements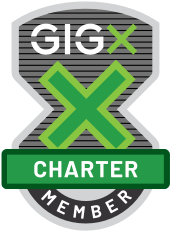 Message
Expertise

Digital Marketing Strategist

Marketing Automation Technology/CRM

Event Development and Management

Intelligent Marketing Campaigns ~ Strategic Planning & Execution ~ Brand Management ~ Analytics and Benchmarking ~ Budget Management

Services

Strategic planning, digital marketing strategy, team development, special projects (retooling membership offering, product updates, presentation support, branding efforts, research strategy and implementation - think of me of a CMO in a box)

Employees overseen

Budget overseen
Roles available for:
Fractional
Consulting
Contract
Interim
San Diego, California, United States
Achievements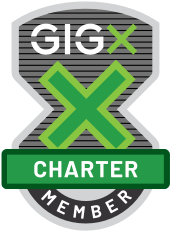 Why hire me in a fractional role
I am a digital strategist with both B2B and B2C market-tested abilities to drive revenue, elevate brands and create winning teams. Add me to your team or hire me for project work for my expertise in marketing technology, strategic planning, building membership communities/subscribers, advertising, public relations, special events, sponsorship, digital marketing, community outreach, and international expansion.
Experience
Fractional role
Strengths in this role: Strong digital marketing strategist (B2C/B2B or B2B2C) , ecommerce expert, paid and earned advertising along with identifying and building strong marketing and sales teams to build a community and drive revenue. I was key to the strategic planning process and can and have implemented strategic planning for several companies.
Industry Group: Health
Industry: Health, Wellness and Fitness
Years of experience: 3 years
Industry Group: High Tech
Industry: Internet
Years of experience: 5 years
Industry Group: Finance
Industry: Financial Services
Years of experience: 2 years
Industry Group: Corporate
Industry: Professional Training & Coaching
Years of experience: 5 years
Company name: American Council on Exercise
Company size: 100 employees
Role in this company: Oversaw marketing, sales, customer service and for part of my tenure I oversaw product development. Strong digital marketing and ecommerce expertise drove revenue that was a mix of B2C/B2B and B2B2C. Customer acquisition, engagement and retention to grow our community of 80K+ health and exercise professionals were key elements to my role.
Company name: LendZoan
Company size: 10 employees
Role in this company: Start up Fin-Tech real-estate crowdfunding company. Helped architect the platform, created systems, processes and found the people to support them in this fast paced start up environment. Digital marketing, story telling, content strategy and development along with sophisticated marketing nurture campaigns were all key components of my role.
Company name: Vistage International
Company size: 200 employees
Role in this company: After restructuring and upskilling the marketing team to include digital marketing, new systems and processes, I moved on to manage large cross-functional projects from concept to execution management, strategic marketing planning, research projects, brand awareness, and new product development. Built a large team of globally located contractors to manage projects and go-to market strategies for projects to address retention, acquisition, and new revenue streams as directed by the Board.
Company name: Tony Robbins Companies
Company size: 150 employees
Role in this company: EVP of Marketing: Training and leadership development company with over 300 global live and digital events per year. Oversaw and managed Marketing department including full time local and remote contractors. Reported directly to CEO & President in authorizing marketing plans, collateral, and advertising tactics. Designed systems and business processes to maximize resources that exceeded revenue goals and achieved strategic database growth to maximize lifetime value of our clients.
Company name: CollegeClub.com
Company size: 200 employees
Role in this company: CollegeClub.com (Membership Platform): Vice President (VP) of Marketing & Strategic Partnerships for the mature start up CollegeClub.com (acquired by Student Advantage). Employed an advanced technical mindset and an innovative approach to drive brand awareness and memberships through effective project management, execution of cutting-edge processes and systems, and online and offline events (e.g. campus tours, spring break concerts)to drive membership acquisition and retention.
Degrees & accreditations

BS International Business/Marketing - San Diego State University

Membership & affiliations

CMOClub, San Diego Yacht Club, University Club

Success story

As an astute analyst and strategic thinker with superb management talents, I construct effective leadership systems and processes that help me build consensus and forward momentum from diverse perspectives. I have worked with in-house agencies as well as managing large agency/vendor relationships. I have grown revenue at every organization I have worked with. Recently I oversaw the complete rebranding of a very neglected 35 year old brand updating and rolling out a complete makeover.