Ross Ely
Roles available for:
Fractional
Consulting
Contract
Interim
Eagle, Idaho, United States
Achievements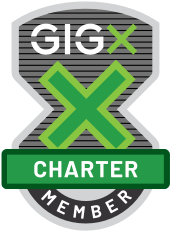 Expertise

Track record of creating value in businesses across multiple industries

Experience in developing transformational strategy, driving revenue growth, turnarounds, operational improvements and cultural transformations

Inclusive leader who develops strong teams aligned around a common vision

Outstanding communication skills including writing and public speaking

Services

Advisory services related to business development, sales and marketing, corporate development, restructuring and turnarounds. I can provide the initiative and ideas to help management perform and execute its business plan.

Employees overseen

Budget overseen
Roles available for:
Fractional
Consulting
Contract
Interim
Eagle, Idaho, United States
Achievements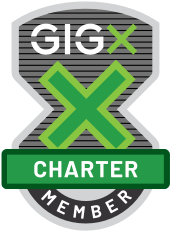 Why hire me in a fractional role
I bring decades of professional management experience including CEO and board roles across a number of industries. I have particular expertise in stabilizing companies facing transformational challenges and am skilled at preserving vital customer, employee and vendor relationships. I also position companies for growth by planning and executing sales and marketing strategies that capitalize on industry and competitive trend vectors.
Experience
Fractional role
Strengths in this role: Ability to drive change while preserving vital customer, employee and vendor relationships. Plan and execute a financial business plan, rationalizing costs and expenses to revenue attainment. Lead a process for conceiving and articulating a new technology and product strategy. Galvanize sales and marketing resources around a go-to-market plan that results in new prospects and an active growing sales pipeline.
Industry Group: High Tech
Industry: Computer Software
Years of experience: 7 years
Company name: Alterian Software
Company size: 60 employees
Role in this company: Lead executive team including CEO, CFO and executive team.. Planned and executed turnaround strategy in 2018 resulting in profitability and positive cash flow. Negotiate major customer contract renewals and launch new business development initiatives. Conceive and implement new product and technology strategy. Rationalize costs to revenue performance to ensure a profitable model while still providing high value to customers.
Strengths in this role: Leadership and cultural transformation to turn around a negative employee climate. Detail-oriented operational re-engineering to improve productivity and reduce costs. Customer-first mindset to embrace key customers and develop loyal relationships. Focus on reducing unnecessary costs while still preserving high-quality service to customers. Invigorate and refine sales and marketing efforts to jump-start new customer acquisition function.
Industry: Retail
Years of experience: 9 years
Company name: ProLogic Retail Services
Company size: 50 employees
Role in this company: Implemented rapid turnaround of the business, bringing company to profitability and positive cash flow in less than 12 months. After stabilizing the business in 2014, I succeeded in growing revenue by a CAGR of 7% in 2015 and 2016. I built a new customer acquisition program from a cold start, increased new bookings from zero in 2014 to 14% of revenue in 2016. I drove a strategic product roadmap process to articulate product strategies and priorities and identify new product directions.
Company name: ProLogic Redemption Solutions
Company size: 800 employees
Role in this company: Turned around struggling business over 24 months and engineered successful sale to a strategic buyer. Restructured management team and transformed culture to emphasize performance management, communication and professionalism. Improved productivity and led plant operations at two processing facilities located in Mexico. Secured new contracts with large customers, including signing largest customer to a new contract at 2x market pricing and raising prices at three large customers.
Strengths in this role: Customer focus to ensure that products met customer needs. Understanding of unique features and benefits to differentiate products in crowded industries. People management skills to keep employees motivated during turbulent periods. Strategic skills to plan, execute and carry out integrations after major M&A events.
Industry: Computer Hardware
Years of experience: 20 years
Company name: MicronPC
Company size: 1,000 employees
Role in this company: Managed 400-person sales and marketing organization at mid-sized PC manufacturer, including two US call centers (each with 125 inside salespeople) and a US field-based team of 100 account executives. - Devised distinct segment plans for government, education and business segments to retain existing customers and acquire new business. Led strategy, diligence and integration for $700 million acquisition of competing business
Company name: Apple Inc.
Company size: 100,000 employees
Role in this company: Director of Product Marketing for hardware and software product lines. Led R&D teams to develop the right products for specific market segments. Presented to worldwide audiences at major product introductions. Built product plans that articulated technological, economic and customer objectives and ensured that the product's development matched well to the plan.
Board membership

Company: Alterian Software

Position: Executive Chairman

From: 04/01/2018

To: 12/01/2021

Company: Health Care Solutions

Position: Board Observer

From: 08/19/2019

To: 12/01/2021
Degrees & accreditations

BS Electrical Engineering, Duke University

MBA, MIT Sloan School of Business

Executive Education, Finance for Senior Executives, Harvard Business School

Success story

I became CEO of a company in 2011 whose culture had been poisoned by poor management over previous years. I brought the team together and established values of respect, honesty, integrity, teamwork and communication. Not only did the business turn around and succeed financially, but the leadership lived by the new values and transformed the culture into a very positive environment.