Why Join GigX?
Fractional employment is the new normal
In the growing gig economy, independent employment is on the rise. Working full-time, long-term for one company is increasingly rare. More and more, companies hire fractional leadership to help them stabilize, grow and manage their businesses. 
The employment landscape may be shifting, but the need for great leadership isn't going anywhere. GigX helps C-level leaders like you connect with organizations that need your experience and skills. 
Fractional employment offers:

Stability
Contract work always comes to an end. A fractional gig is different. It's a long-term relationship designed to provide a steady, reliable income.

Flexibility
Work 1 day a month or 7 days a week. Work on site or remotely. It's up to you - you are in control of your employment.
Benefits of GigX
GigX helps you get hired.
Finding fractional C-level work on your own can be hard. GigX makes it simple. Here's how:
We maintain the #1 fractional CxO directory in the world.
When you create a profile in the GigX Directory, you gain exposure to businesses worldwide seeking fractional CxOs, conference speakers, and board members.
The GigX directory was designed with your clients in mind.
Organizations that are considering fractional CxO candidates want to see background, experience and qualifications at a glance. Your GigX profile includes these and other key details in an easy-to-read format. We prominently feature your contact info, so it's easy for potential employers to get in touch with you.
We aggressively market the directory.
Both online and offline, we spread the word to help you get discovered and hired.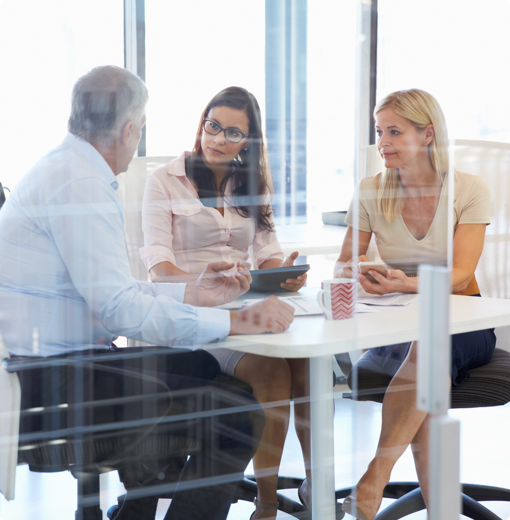 Fractional work can supplement your existing contract work.
If you have contract clients, that's fine. Fractional employment and contract work can peacefully coexist.
We provide a virtual handshake, then get out of the way.
The GigX Directory creates the connection between you and a potential fractional employer, but that's where our involvement ends. You and your clients agree privately on the pay and terms of fractional employment. We don't control the transaction or take a piece of it. We don't charge finder's fees or percentages. And whether or not you accept a fractional gig—that's up to you, too.