Fractional employment offers:

Stability
Contract work tends to have a shorter duration. A fractional executive gig is different. It's a long-term, part-time relationship.

Flexibility
Work 1 day a month or 7 days a week. On site or remote. It's up to you and your client to determine the right schedule and terms.
Benefits of GigX
GigX helps you get hired.
Finding fractional C-level work on your own can be hard. GigX makes it simple. Here's how:
We maintain the #1 fractional CxO Network in the world.
When you create a profile in the GigX Network, you gain exposure to businesses worldwide seeking fractional CxOs, conference speakers, and board members.
The GigX Network was designed with your clients in mind.
Organizations that are considering fractional CxO candidates want to see background, experience and qualifications at a glance. Your GigX profile includes these and other key details in an easy-to-read format. We prominently feature your contact info, so it's easy for potential employers to get in touch with you.
We aggressively market the Network.
Both online and offline, we spread the word to help you get discovered and hired.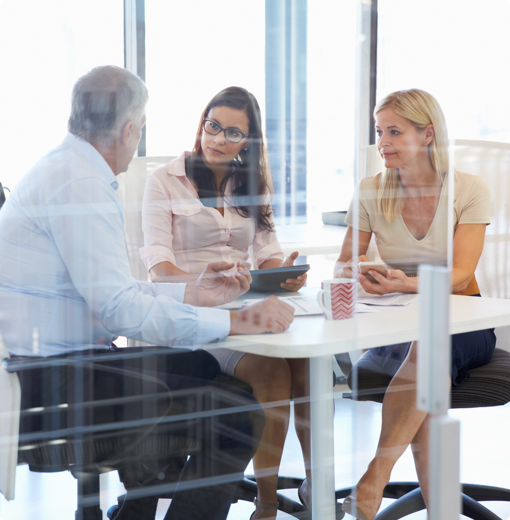 Fractional work can supplement your existing contract work.
If you have contract clients, that's fine. Fractional employment and contract work can peacefully coexist.
We provide a virtual handshake, then get out of the way.
The GigX Network creates the connection between you and a potential fractional employer, but that's where our involvement ends. You and your clients agree privately on the pay and terms of fractional employment. We don't control the transaction or take a piece of it. We don't charge finder's fees or percentages. And whether or not you accept a fractional gig—that's up to you, too.