Angelo Ponzi
Achievements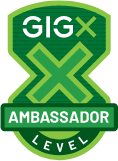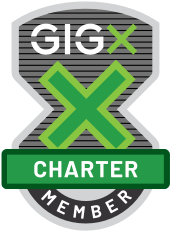 Expertise

Marketing Strategies

Brand Strategist

Sales Strategies

Market Research

Competitive Analysis

Positioning

Brand Messaging and Content Development

Digital Marketing

Go-to-Market Strategies

Leadership

Public Relations

Communications

Digital Business Strategies

Services

I am an unbiased voice in developing detailed competitive strategies, audience personas, defining market opportunities, brand realignment and strategies, to integrated marketing and communications plans that help you compete in an ever-changing market.

Employees overseen

Budget overseen

Reference

References available upon request
Achievements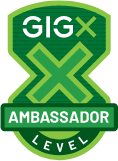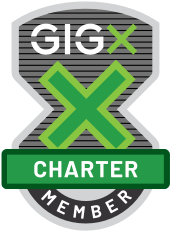 Why hire me in a fractional role
I work with business leadership to solve problems, implement initiatives and drive change with a focus on brand growth and increased revenues using strategic insights and the voice-of-the-customer to build an enduring, sustainable and profitable company by better understanding the dynamics of the market a brand competes in and the audiences they are trying to reach.
Experience
Fractional role
Strengths in this role: •25+ years of experience in a senior leadership role in marketing, sales and business • Client engagement experience in a diverse number of industries – semiconductors to ice cream • Skilled practitioner in a wide range of specialties to sustainable business growth: B2B and B2C, Branding, Messaging and Positioning, Competitive and Business Analysis, Digital Strategies, Market Research, Customer-Centricity, Direct and Indirect Sales Strategies and Implementation
Industry: Computer Software
Years of experience: 20 years
Industry: Management Consulting
Years of experience: 25 years
Industry: E-Learning
Years of experience: 2 years
Industry: Wine and Spirits
Years of experience: 20 years
Industry: Banking
Years of experience: 20 years
Industry: Restaurants
Years of experience: 20 years
Company name: Primero Systems
Company size: 75 employees
Role in this company: In charge of all the marketing activities and initiatives including product development, advertising, sales, digital and website, marketing channels, media relations, customer outreach and experience, and corporate programs.
Company name: Dekra-Lite Industries
Company size: 110 employees
Role in this company: Oversaw internal teams in setting plans to reach 2018 revenue objectives, as well as develop 3 year growth plans for the company.
Company name: PATH2HappiSuccess
Company size: 5 employees
Role in this company: Commercialized product and developed go-to-market strategies, as well as new product and market development and managing external resources.
Company name: Achieve Intenet
Company size: 51 employees
Role in this company: Develop market and competitive insight, overall branding strategy - positioning, messaging, strategic execution, including internal and external marketing plans, as well as working closely with the internal marketing team.
Company name: Nomad - CMS
Company size: 10 employees
Role in this company: Developed competitive intelligence programs and insights to drive long-term brand and sales strategies, as well as short-term marketing and communication strategies and implementation strategies.
Degrees & accreditations

Bachelor of Arts: Marketing, Business and Communications, State University College at Geneseo, Geneseo, NY

Certificate: International Communications, University of Central London, London, England

Certificate: Web 2.0 and Social Media, University of California, Irvine

Membership & affiliations

OC Business Marketing Association (OCBMA)

American Marketing Association Orange County

Insights Association

Expert in Residence, UCI Applied Innovation

Advisor, Executive Next Practices

Trusted Advisor, Critical Mass for Business

Radio Show/Podcast Host, Business Growth Cafe

Success story

For a leading Christmas Decor organization, working with management team as CMO to develop and implement three-year plan to move the company from a regional to leading national organization providing holiday and Christmas décor. Efforts have led to more focused and achievable sales and marketing renew, recapture and acquire strategies, as well as new vertical market expansion. Results: Current growth 20%, future sustainable growth 15% year-over-year.