Laura B Hunter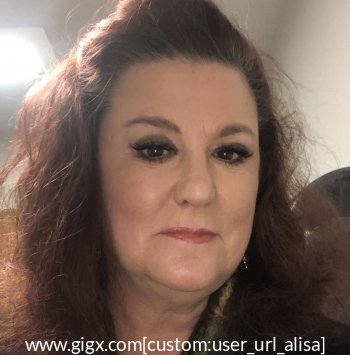 Roles available for:
Fractional
Consulting
Contract
Interim
Villa Park, California, United States
Country experience:

United States of America
Northern America

Languages:

English
Achievements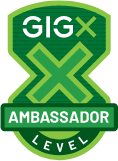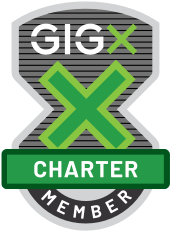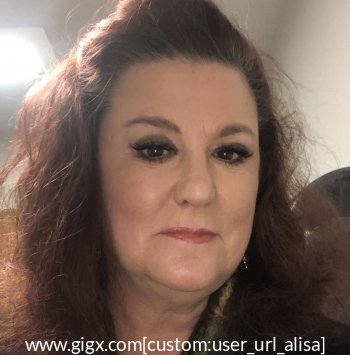 Expertise

Legal, corporate development, business strategy, compliance, government and legislative affairs

Services

Strategic legal and business advisory services for both early and late stage companies. May include formation advice, financing negotiations, M&A transactions, HR advice, strategic business advice etc.

Employees overseen

Budget overseen
Why hire me in a fractional role
Seasoned executive with significant expertise in legal and business strategy focused on solving large societal issues and unmet business needs. My goal is to create lasting solutions, propel growth and reduce costs within organizations, while always placing business objectives first. Extensive experience in representing both early, middle and late stage companies (public and private) in every type of transaction, including contracts, financings and M&A, as well as all types of investors.
Experience
Fractional role
Strengths in this role: Excellent interpersonal and analytical thinking skills. Team builder with strong leadership skills. Experienced contract and financing negotiator. Instrumental in refining business strategy to accelerate growth and diversify revenues. Strong critical thinker and problem solver. Adept at quickly reducing external legal spend.
Industry Group: Health
Industry: Medical Devices
Years of experience: 35 years
Company name: Proove Biosciences
Company size: 380 employees
Role in this company: Oversaw all legal, HR and Compliance Functions. Advised Board and Company on corporate governance and compliance issues; clinical laboratory on state and federal audits; and HR department on a variety of employment related issues, including wrongful discharge, 401k, furlough and severance issues. Negotiated outside financing transactions. Oversaw outside litigation matters, Engaged crisis management firm. Significantly reduced external legal spend. Facilitated closure of company operations.
Strengths in this role: Developing and implementing lobbying and legislative initiative strategy. Managing external legal spend. Team leader who can facilitate buy-in at all levels. Strong negotiating skills. Adept at creating and implementing policies to avoid product diversion on the internet. Compliance, public company compliance and HR expert. Strong leadership and team-building skills.
Industry: Pharmaceuticals
Years of experience: 20 years
Company name: Obagi Medical Products
Company size: 350 employees
Role in this company: Advised Board on public company governance and regulatory compliance issues. Responsible for all '34 Act filings. Oversaw legal, HR and compliance functions. Defeated, introduced and/or passed key legislation in 5 states. Negotiated millions of dollars in international and other contracts. Managed an internal staff, contract lawyers and external law firms, as well as complex litigation matters, stockholder derivative suits and proxy contests. Reduced external legal spend by $2m/yr in 3 mo.
Strengths in this role: Significant experience in advising "start-up" ventures. Expert at providing "lay-man's" explanation of issues facing company. Strong interpersonal skills with founders.
Industry: Staffing and Recruiting
Years of experience: 10 years
Company name: GigX, Inc.
Company size: 5 employees
Role in this company: Provide legal and strategic advisory services to the world's #1 fractional c-level executive services company, including corporate formation and financing advice, and advisory board formation.
Strengths in this role: Vast expertise in advising start-up ventures. Understand issues unique to founders of new enterprises. Business drives all legal decisions.
Industry: Computer & Network Security
Years of experience: 1 year
Company name: DataDrip Solutions
Company size: 3 employees
Role in this company: Advise founders on all aspects of formation, financing and privacy related issues.
Strengths in this role: Excellent in providing advice to "start-up" ventures from advising and explaining basic corporate and financing structure to founders, to implementing same at reasonable cost.
Industry: Biotechnology
Years of experience: 30 years
Company name: AndroQ
Company size: 7 employees
Role in this company: Advise founding team on formation and financing strategies. Provide advise on clinical trial related issues and questions.
Strengths in this role: Strong legal and c-suite executive level experience rounds out the founding team of a successful entrepreneur, a chief scientist with expertise in high level positions in leading government agencies and cooperatives and a senior technology executive who creates proprietary technologies to protect the Profound portfolio assets.
Industry: Venture Capital & Private Equity
Years of experience: 30 years
Company name: Profound Ventures, LLC
Company size: 3 employees
Role in this company: Early stage investment and growth accelerator creating and investing in for-profit businesses and non-profit organizations using innovative digital technologies and data analytics to solve profound societal issues. Current companies in the portfolio include: Bennufit Health, Inc. (www.bennufit.com); National Toxicology Laboratories (www.nationaltox.com); Genomic Testing Cooperative (www.genomictestingcooperative.com); and Centrisus Laboratories (Presion Medicine Testing Laboratory)
Strengths in this role: Strong legal and financing expertise to enable me to provide appropriate advice and supervision.
Industry: Venture Capital & Private Equity
Years of experience: 15 years
Company name: H3D Ventures
Company size: 5 employees
Role in this company: Advised a to-be-created $60+ million venture fund focused on the Services/Care Delivery, HCIT and Medical Device segments of the healthcare industry. Conceived, designed, researched and prepared all offering documents and marketing materials for fund presentations. Evaluated and incubated portfolio companies for potential investment. Led workshops with potential portfolio companies to refine business plans and metrics for target account profiling.
Strengths in this role: Strong legal skills in a variety of disciplines. Law firm management experience. Legal expert in many healthcare related industries. Public and private financing expert. Signficant expertise in representing both investors and companies, both public and privately-held. Strong leadership, team-building and training skills. Expertise in developing, leading and moderating programs on a variety of topics both within the law firm and to outside industry.
Industry: Law Practice
Years of experience: 25 years
Company name: Brobeck Phleger & Harrison
Company size: 1,200 employees
Role in this company: Practiced law at dynamic, growth-oriented firm with focus on corporate and securities law, with an emphasis on private and public financings, general corporate advisory and governance issues. Represented early and late stage companies. Significant IPO and public company expertise. Primarily represented companies and investors in healthcare related industries. Experience in both outside and inside GC roles. Law firm mgmt. expertise - revenue growth, lawyer training and development, hiring.
Board membership

Company: Family Solutions (Group Home Foster Care)

Position: Chair

From: 03/12/2001

To: 08/31/2005

Company: Balboa Capital

Position: Board Advisor

From: 01/01/1999

To: 12/31/2002

Company: BrideGate 20

Position: Board Member and Portfolio Company Mentor

From: 01/01/2000

To: 03/31/2003

Company: CORE 21

Position: Board Member

From: 02/01/1996

To: 03/15/2002

Company: Martin Luther King Hospital Foundation

Position: Board Member

From: 01/20/1997

To: 02/15/2000
Degrees & accreditations

University of California Davis, King Hall School of Law, J.D.

Editor, UC Davis Law Review; published author

University of San Diego, Bachelors in Business Administration

Licensed to Practice Law in the State of California

Membership & affiliations

Member, Orange County Bar Association

Success story

When working at Obagi Medical Products, the regulatory status of the company's products came into question in a number of states due to the federal regulatory landscape existing at the time at FDA. I was able to write, introduce, testify before Congresses and successfully pass legislation that preserved $70 million in Company revenue in 5 states. Also, have significantly reduced outside legal spend at two companies within weeks to months of being employed.