More Than Ever, Businesses Can Benefit from Proven Independent Professionals
By Chuck Lee, Co-founder of GigX
All of us share this fundamental truth: COVID-19 has disrupted life as we know it.
These are uncertain, uncharted, unprecedented times. Just as the horrific events of 9/11 disrupted so many facets of everyday life, so too will life be altered in the aftermath of this pandemic.
Everyday interactions we took for granted before COVID-19, like shaking hands, and sitting or standing close to others, may have permanently changed.
It remains to be seen just how much these changes will impact our lives -- and our economy -- once we are told to come out of hibernation. Yet even with news of growing concern for layoffs to deepen, we at GigX remain optimistic about the future.
When we started GigX.com the term "gig economy" was not commonplace vernacular. However, in a relatively short span of time the term has gained both broader understanding and sheer size, as increasing numbers of independent workers and leaders at all levels are engaged in it.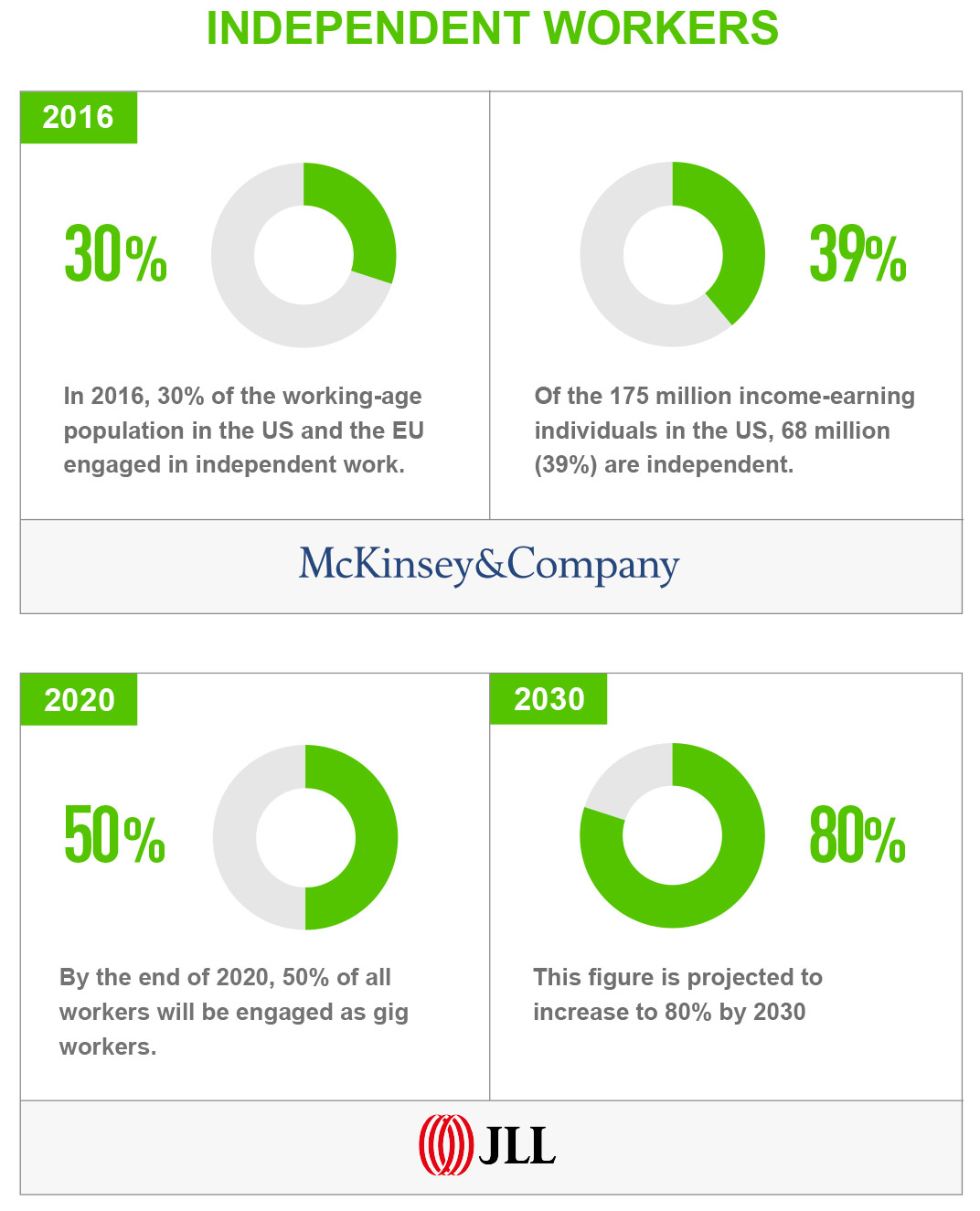 This data confirms the gig economy is more than a passing phase. Our team envisioned and built GigX to support the growth of independent professionals. Of course, we hoped that this rise would accompany a healthy economic climate. We now recognize that many businesses will expand their use of skilled independent professionals as critical resources needed to survive. We believe businesses will need to do more with less, and hiring independent professionals on a fractional basis will be a required component.
These are indeed uncertain, uncharted, unprecedented times. How quickly businesses can adapt to the new normal will inevitably determine how successful they will be in the recovery. At GigX, we believe businesses that have surrounded themselves with proven, cost-effective leaders are best positioned for success.
Ready to hire the necessary talent to complete your winning team and hire a veteran fractional leader? Search the GigX Network (it's free!). Find fractional CxOs and directors who want to leverage their professional experiences and skills to help your company get more wins.
Ready to join a business that is in need of your specific skill set and lead a team as a fractional leader? Join GigX and create a Network profile.
Already a GigX member? Thanks for being a part of the solution and engaging in the gig economy. We'd love to hear your story about how you're redefining success as a fractional executive in these changing times. Please email us your story.