The Empowerment of Women with Disabilities in the Tech Industry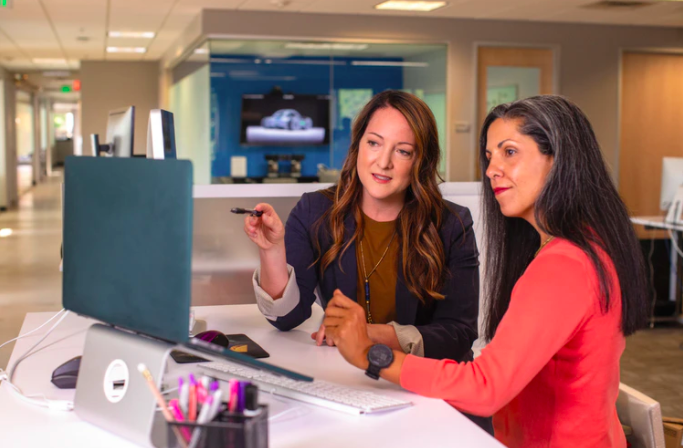 By Debra Ruh, Co-Founder of Billion-Strong and CEO for Ruh Global IMPACT, and by Nabil Eid, CIO for Ruh Global IMPACT
Gender equality remains a significant issue in the corporate world, and there are still some outstanding questions about what will power the future. The involvement and integration of women with disabilities in leading and influencing work is vital.
Diversity is important for many reasons, and ultimately creates better businesses. Empowerment enables women to participate fully in economic life across all sectors, which is essential in building stronger economies, achieving internationally agreed goals for development and sustainability, and improving communities and the lives of women, men, families within them.
Women in Technology
Taking part in the information society is a prerequisite for fully taking part in an inclusive community that embraces, celebrates, and welcomes human diversity in achieving the goal of "empowering disability". Girls' under-representation in Information and Communication technology is deep-rooted and puts a lousy brake on sustainable development progress. Hence, we need to seek the reasons and drivers behind changing trends.
Research supports that diverse and inclusive teams tend to be more creative and innovative, and boosting women in the tech industry will help advance these efforts. The technology and inclusive design worlds need more balanced leadership, with more women involved. Doing so moves us all towards gender equality where women and men, girls and boys can participate fully, develop meaningfully, and create a more inclusive, equitable, and sustainable world.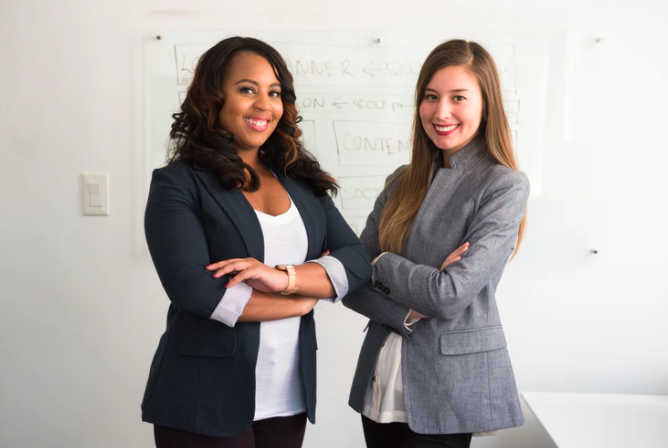 STEM and Expanding Opportunities
Women are key players in crafting solutions that improve lives and generate inclusive design that benefits all. They are the most significant untapped population that will become the next generations of Science, Technology, Engineering, and Mathematics STEM professionals and we must invest in their talent.
Getting more women with disabilities into IT needs to be a bigger part of the conversation. Women with disabilities often live in economic poverty; therefore, any discussion of gender and STEM must include women and girls with disabilities. Throughout the world, science and technology fields are dramatically expanding. This is true in developed and developing countries where these skills and knowledge could provide significant employment opportunities for girls and women with disabilities.
According to the National Science Foundation (NSF) data, two-thirds of scientists and engineers with disabilities are already represented in the labor force. A study from Accenture, in partnership with Disability: IN, and the American Association of People with Disabilities, found that companies that make efforts to hire those with disabilities performed better and saw, on average, 23 percent higher revenue.
Achieving Diversity in Tech
Gender diversity is crucial to any workplace. It is already known that only 19% of roles are filled by women in the tech industry, so it is clear that the industry needs to improve on gender diversity. As our economy and daily lives become increasingly dependent on technology, recognizing women's contributions in this field is paramount to continuing conversations on diversity in the workplace.
Diversity is critical in tech, as it enables companies to create better and safer products that consider everyone, not just one section of society. Moreover, a 2020 report from McKinsey found that diverse companies perform better, hire better talent, have more engaged employees, and retain workers better than companies that do not focus on diversity and inclusion. Despite this, women remain widely underrepresented, underpaid, and often discriminated against in the tech industry.
A lack of representation for women in tech can hinder a woman's ability to succeed in the industry. It can put limits on their opportunities for mentorship and sponsorship. It can lend to fostering "unconscious gender bias in company culture," leaving many women "without a clear path forward," according to a report from TrustRadius. The report found 72% of women in tech report being outnumbered by men in business meetings by a ratio of at least 2:1, while 26% report being outnumbered by 5:1 or more.
Businesses must look at the gender balance in specific business units when designing and implementing strategies to measure diversity matters. The plans also help companies to notice the benefits of gender diversity.
Gender diversity benefits all businesses because it provides them with a broader talent pool.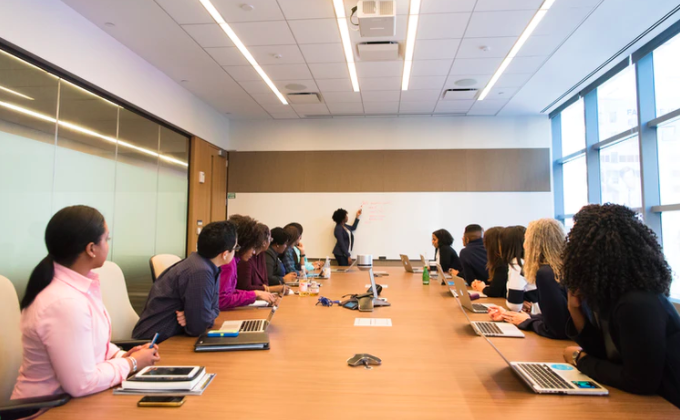 See more about TOP 10 Tech Companies Achieving Diversity in Tech. Cisco demonstrates a strong push for women in tech as they used to have several employee resources groups, including the Cisco disability awareness. They formed a global inclusion and diversity council to integrate inclusion and diversity into business processes.
HP cultivates a diverse environment by having several initiatives which show their commitment to diversity and inclusion. Some of the initiatives include having employee groups scan the globe and represent nine constituencies, including people with disabilities and women.
Apple is a multi-generational company and is achieving diversity in tech by having unique and diverse employees. From 2016-2017, half of Apple's new hires were from underrepresented groups in tech.
Amazon has several groups that enable them to achieve diversity in tech and are committed to making Amazon a more robust company by building a community that supports and recruits' employees from all different backgrounds, including women and people with disabilities.
Google seeks to embrace diversity and create a working environment where employees can thrive. They are constantly renewing their focus on developing, progressing, and retaining Google culture to ensure it is inclusive for everyone. These groups are led by employee volunteers who demonstrate their workforce engagement around diversity and inclusion. Some of the groups that Google employees lead support people with disabilities and women.
Final Words
When women are involved, they create inclusive designs that benefit all. They are poised to become the next generation of STEM professionals if we invest in their talent. Furthermore, the need to include more women with disabilities in IT must be acknowledged more broadly.
Women have been making history for centuries; for some, this was the only choice they had. For women with disabilities, in particular, it was either live the way others expected them to or fight for the lives they knew they deserved.
About the Authors
Debra Ruh is a Global Disability Inclusion Strategist, Market Influencer, internationally recognized keynote speaker, published author, branding expert, successful entrepreneur, and exceptional mother. She is CEO/Founder at Ruh Global IMPACT, Co-Founder of Billion Strong, and Show Host of Human Potential at Work & Co-Host of AXSChat.
E-mail: debra@ruhglobal.com
Nabil Eld has held several positions and worked with numerous NGOs, civil society networks, UN agencies, governments, the private sector, and grassroots organizations to successfully create positive change globally. She is a Specialist in Accessibility and Disability Inclusion in International Development, CIO for Ruh Global IMPACT, and an Award-Winning Author, Speaker, and Influencer.
E-mail: nabil@ruhglobal.com
Ready to form your winning team and hire a veteran fractional leader? Search the GigX Network (it's free!). Find fractional CxOs who want to leverage their professional experiences and skills to help your company get more wins.
Ready to join a business that needs your specific skill set and lead a team to victory as a fractional leader? Join GigX and create a Network profile.
Already a GigX member? Thanks for suiting up and engaging in the gig economy. We'd love to hear your story about how you're redefining success as an independent leader. Please email us your story.