Fly Low, Crash Often, Adapt Quickly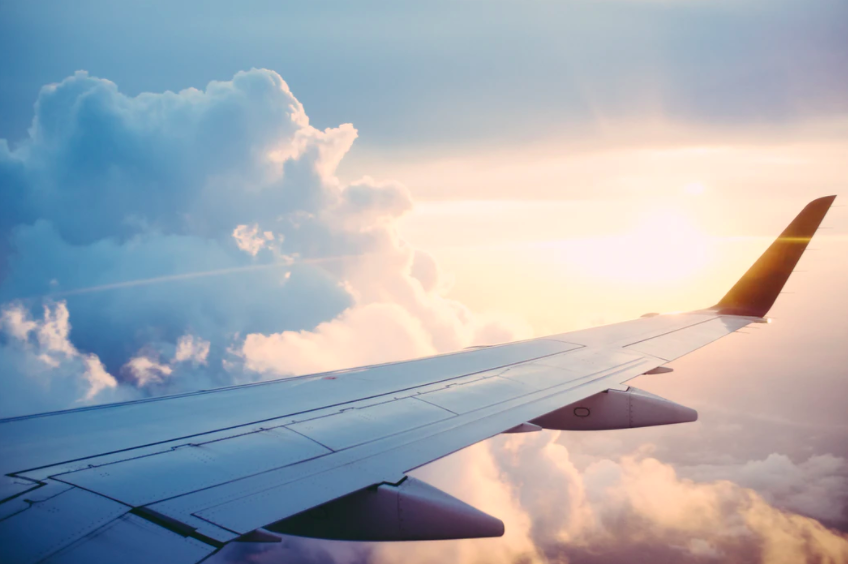 By Paul Sloane, Author and Speaker on Lateral Thinking and the Leadership of Innovation
Growing up, Paul MacCready was fascinated by engineering and airplanes. At age 15 in 1940, he won a national model building contest, cementing his interest in aeronautics.
During World War II, he trained as a US Navy pilot and later earned a degree in physics from Yale University and a PhD in aeronautics from Caltech. In 1951, MacCready founded his first company, Meteorology Research Inc and was a pioneer in the use of aircraft to study meteorological phenomena (1).
He became an expert glider, winning the national contest for gliding three times between 1948 and 1953, and in 1956 he became the World Soaring Champion. He was also an inventor, who built a device that optimized speed choices for glider pilots depending on different flying conditions (2). That device is still in use today.
In the 1970s, he invested in a business which failed, leaving him with a $100,000 debt. This motivated him to enter the Kremer competition which offered a reward for the first human-powered flight. The Kremer Prize had been set up in 1959 by British industrialist, Henry Kremer but went unclaimed for 18 years (3).
Paul MacCready and his colleague Peter Lissaman came up with an unorthodox design called the Gossamer Condor that was capable of taking off under human power. It was designed to fly near to the ground and be easily modified and repaired to withstand many crashes during development (3).
Eventually, on August 23, 1977, the aircraft, piloted by Bryan Allen, stayed aloft for seven minutes, and completed the figure-eight course specified by the Royal Aeronautical Society, at Minter Field in Shafter, California. The prize was won (3).
MacCready won a second Kremer prize for the design and construction of the first human-powered aircraft to cross the English Channel (4).

In 1971 he founded AeroVironment Inc, and continued to design and build aircraft throughout his career. Before he passed in 2007, MacCready helped sponsor the Nissan Dempsey/MacCready Prize for innovations in racing-bicycle technology and faster human-powered vehicles.
Insights for innovators
Fly, crash, adapt. Other contestants spent years designing and building sophisticated aircraft that failed to win the Kremer prize. MacCready's team won in months. Part of their secret was the use of a fast feedback loop. They flew, they crashed, they adapted the plane.
Failure was expected and used as a source of learning and improvement. We should expect our experiments to fail and adapt after each crash.
Fly close to the ground
MacCready's craft and pilot could crash safely because they were never more than 15 feet above ground. Design your experiments so that you can fail safely.
Contests and prizes can motivate innovators
As a boy, MacCready was keen to enter model building contests and later successfully took up the challenges of the Kremer prizes. He went on to sponsor contests for other innovators. If you have a tough technical problem to solve, then throw down a challenge. With any luck, smart thinkers will respond with radical solutions.
Works Cited
"Paul B. MacCready, Ph.D. Biography – Academy of Achievement." Academy of Achievement. Last revised on April 5, 2019. Accessed April 28, 2021. Paul B. MacCready, Ph.D. | Academy of Achievement
"Paul MacCready, Gossamer Condor – Transportation." Lemelson-MIT. Accessed April 28, 2021. Paul MacCready | Lemelson (mit.edu)
"Paul MacCready – Wikipedia." Accessed April 28, 2021. As cited in:
About the Author
Paul Sloane is an author and speaker on lateral thinking and the leadership of innovation. His books include Think Like an Innovator and The Leader's Guide to Lateral Thinking Skills. His website is destination-innovation.com and you can find him on Twitter.
Ready to form your winning team and hire a veteran fractional leader? Search the GigX Network (it's free!). Find fractional CxOs who want to leverage their professional experiences and skills to help your company get more wins.
Ready to join a business that needs your specific skill set and lead a team to victory as a fractional leader? Join GigX and create a Network profile.
Already a GigX member? Thanks for suiting up and engaging in the gig economy. We'd love to hear your story about how you're redefining success as an independent leader. Please email us your story.