Successful Leadership Through Aikido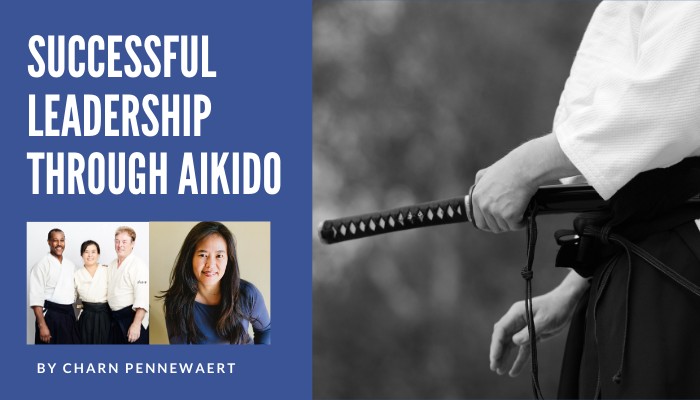 By Charn Pennewaert, GigX Charter Member FCMO
When you think of a successful business leader, some attributes that may come to mind are resilient, collaborative, resourceful, patient, controlled and giving among other positive characteristics. However, most people don't know how much these qualities relate to Aikido.
Aikido is the art of the Samurai who waits patiently, full of awareness and focused on choosing between life or death in a battle. It may come as a surprise to people who are unfamiliar with Aikido that this Japanese martial art has been recognized by top educators and business leadership groups, and was even featured on Forbes, "Study Aikido to Become a Better Business Leader".
If you are intrigued, then let me share my experience as an Aikidoka (one who practices Aikido) in life and in business. I have been fortunate to have studied under a great Aikido master for the past twenty years at Newport Beach Aikido, and have adapted what I've learned to my career.
Studying Aikido has taught me a more constructive way of finding solutions in times of conflict. In Aikido, the concept of "blending" means that the Aikidoka moves with an opposing force rather than struggle against it. Aikido relies heavily on feeling and blending with your partner's attacks. If you are late, you get hit. If you move on time, you are in control of the situation and can redirect the attack. In business, this idea applies perfectly to many scenarios. I have learned that sometimes it is best to wait and not to be so hasty in planning an event or product launch or pursuing a business merger. Through the years, I have found myself choosing the path of least resistance and harmony while always looking for opportunities to connect with other companies.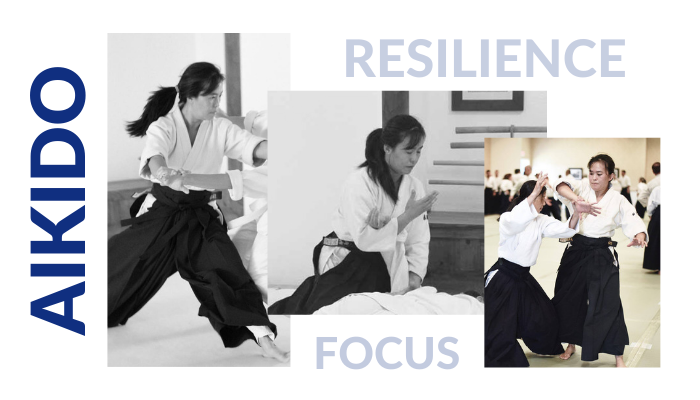 Aikido also develops awareness, which is useful when analyzing a situation. Most people focus on the problems in business while an Aikidoka would focus on finding solutions. Taking a different perspective in business is important when considering the viewpoints of all parties involved. In Aikido, you don't stare at the knife coming from just one direction. You look at the whole picture and take a holistic approach. You also develop the ability to sense when someone is about to enter your M'ai (space). An attack can come from any direction and being aware can help avoid deadly situations or in business, costly contracts. Taking a step back allows a business leader to remain calm and in control of the situation.
Finally, as a successful leader, it is important to be a humble role model. As my Sensei often reminds his students, "Put the ego in the trunk before you get on the mat." Being able to cooperate, delegate and accept responsibility is important in leadership. If you always think your way is the best, your company will never succeed. If you look at successful CEOs today, they rely on the expertise and opinions of their employees to continuously improve their companies.
As we go through these pandemic times, every person is affected in some way or another by this global crisis. Through the principles of Aikido, you can learn to stay calm and focused on what needs to be done. You can look for openings for growth and movement or in business terms: opportunities. Connect with other companies, communities or groups that can unite your cause or help you reach your goal. Be kind to yourself and others and always give value and it will return to you tenfold.
Personally, I have taken this time to reflect on my business goals and took the opportunity to reinvent myself. Over the past few months, I have partnered, restructured, and aligned with top leaders to find solutions for small business owners. I have listened to the needs of businesses and created affordable website and social media marketing packages to empower them. I have also used this opportunity to add value and connect through Zoom webinars. As a final note, we can overcome these challenges if we learn to live in harmony.
About the Author
Charn Pennewaert is the CEO and Founder of Media Stream, LLC and Wellnys.com. As a Fractional Marketing Officer at GigX, she works closely with her clients to offer organic marketing solutions for their business. She enjoys web design, social media marketing and SEO (Search Engine Optimization). She is a Fukushidoin, assistant instructor and 4th Dan with over 20 years of Aikido experience at Newport Beach Aikikai where she enjoys practicing and teaching children aikido. Feel free to reach her at Media Stream or Wellnys for consultative services and designs.
Ready to hire the necessary talent to complete your winning team and hire a veteran fractional leader? Search the GigX Network (it's free!). Find fractional CxOs and directors who want to leverage their professional experiences and skills to help your company get more wins.
Ready to join a business that is in need of your specific skill set and lead a team as a fractional leader? Join GigX and create a Network profile.
Already a GigX member? Thanks for being a part of the solution and engaging in the gig economy. We'd love to hear your story about how you're redefining success as a fractional executive in these changing times. Please email us your story.