GigX Professionals are Available to Talent Acquisition and HR Business Partners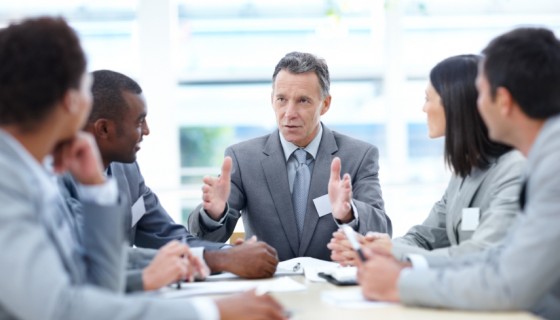 By Andrea Russell, Talent Acquisition Business Partner
Filling part-time/fractional executive roles, succession planning development, and reducing costs during a RIF are challenges HR and Talent Acquisition professionals face daily. These are challenges GigX professionals can help you solve! The GigX network takes just seconds to use. It provides a short list of qualified candidates that have already raised their hands for fractional work, and it is a cost savings for your company.
Three benefits of GigX:
Cost saving solution to fill executive gaps quickly

Career development/succession planning

Reduce severance payout costs
Do you need a fractional leader with high ROI?
Today's employment and economic landscapes present challenges that require immediate response to meet growth demands. The fractional leader has emerged as a way for growing companies to fulfill high-level responsibilities without overextending existing executives or making steep compromises in hiring decisions. Fractional executives are typically brought in when a company does not need the full-time capacity of an executive. They are especially popular in C-level roles such as CEO, COO, CFO, CIO, or CMO, where companies can get serious firepower for a fraction of the time and cost.
HR and Talent Acquisition professionals have access to browse the GigX Network free of charge. The Network makes it easy for potential employers to find seasoned fractional leadership, as well as experts to speak at conferences and serve on boards of directors without paying an agency placement fee.
Are your leaders ready for promotion?
Good employees often quit when they feel like they're not sufficiently learning and growing. According to research by the Gallup organization, when asked what they most want from their new job, all employees say opportunities to learn and grow top their list. Replacing strong performing employees comes with a high cost. Employee Benefit News (EBN) reports that it costs employers 33% of a worker's annual salary to hire a replacement if that worker leaves. GigX members offer a low cost solution for up-skilling internal teams without the high cost of benefits, taxes, or workers comp.
Leadership development is a common process in succession planning, which aims to produce high-caliber leaders who will take over senior positions when they become vacant. GigX fractional executives can mentor and train teams to advance the internal skills required to earn promotions. GigX members bring experience spanning from start-ups to Fortune 500 companies and cross many industries. They bring best practices combined with the ability to implement scalable solutions that help your internal teams advance professionally without the high cost of outside trainings.
Do you need to reduce the size of your executive leadership team?
Economic downturn, cash flow challenges, wrong cultural fit. There are many reasons an employee at Director level or above may leave your company.
Employee experience includes how employees leave an organization. Offering a GigX membership as part of a severance package is a great win/win for all. It allows your company an opportunity to save cash by replacing some severance payout with a resource to advance the exiting employee's career. As per gallup.com, employees who have a positive exit experience are 2.9 times more likely to recommend the organization to other candidates and companies for future business.
In summary, using a GigX fractional C-Suite leader saves time, money, and can help grow your internal talent base.
About the Author
Andrea Russell is a seasoned Talent Acquisition Business Partner. Her experience spans supporting company growth initiatives in fast paced Start-ups to Fortune 500 companies. She leverages her experience to define and implement the overall strategy, direction, and execution of the talent acquisition and sourcing process. Andrea has demonstrated success implementing strategic initiatives resulting in increased stakeholder satisfaction along with generating process improvements leading to increased team efficiency.
Ready to hire the necessary talent to complete your winning team and hire a veteran fractional leader? Search the GigX Network (it's free!). Find fractional CxOs and directors who want to leverage their professional experiences and skills to help your company get more wins.
Ready to join a business that is in need of your specific skill set and lead a team as a fractional leader? Join GigX and create a Network profile.
Already a GigX member? Thanks for being a part of the solution and engaging in the gig economy. We'd love to hear your story about how you're redefining success as a fractional executive in these changing times. Please email us your story.