Insights on Going Independent: An Interview with GigX's Fractional Chief Business Development Officer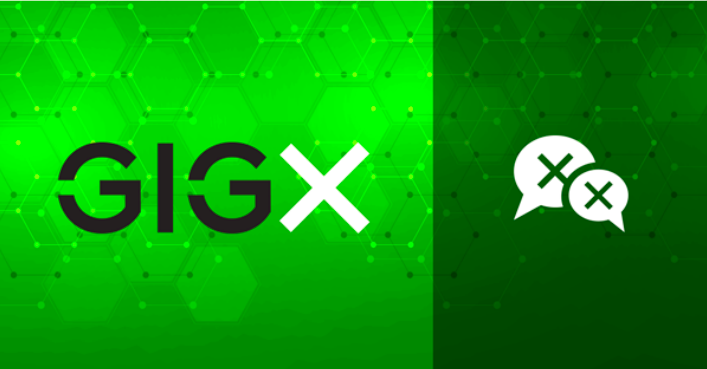 GigX Charter Member Angelo Ponzi interviews our very own Matt Spooner, GigX's Fractional Chief Business Development Officer, about what it is to be a fractional executive, his role on the GigX team, and how GigX is revolutionizing the fractional workforce and gig economy.
Angelo: Now, before we start, I want to read this from your LinkedIn page. I think it puts things in perspective. "Hiring a full time staff of C-level executives is expensive. For many small to mid-sized companies, it's just not in the budget. Hiring a Fractional CxO is a more affordable, highly effective way to grow your business. In an expanding gig economy, it's increasingly common for companies of all sizes to hire a Fractional COO, CFO, CMO, or other leaders. When you hire a fractional executive, you get 100 percent of their know-how, their experience, and network from day one. Get the benefits of a seasoned CxO for a fraction of the cost." That last statement about getting 100 percent of their know-how, their experience, and their network from day one I think is extremely important.
Matt: Yeah, it's interesting, because the value of the fractional executive is literally built into the name of what that type of independent role is focused on. Ultimately, you're going into organizations giving them a fraction of your time, which is what makes you a fractional executive. But that doesn't mean that those organizations that you're serving are getting anything less than the full extent of your expertise and your contacts and your value that you bring. Right?
Angelo: Right. So, before we jump in and have you talk about yourself and GigX, how often do you have to explain to people what you mean by fractional?
Matt: Nearly every day. I mean, it's a relatively new term across the spectrum of the C-suite. Fractional has been used for the last couple of decades in reference to CMOs, CFOs, CTOs, maybe even CIOs. But GigX actually democratizes that fractional space to speak to any number of different fractional roles that might be a little bit more obscure or even ones that you wouldn't traditionally think could serve fractionally like HR or Operations. So, we're describing what fractional is on a daily basis. But once people hear about it, they quickly realize, "Oh, I've heard this somewhere before and I see the relevance."
Angelo: So, let's backtrack a bit. So why don't you tell me about yourself and your relationship with GigX, and then let's talk about GigX.
Matt: Sure. My background is essentially in sales and business development in a variety of industries. I started my career in the nonprofit space, ultimately working as a fundraiser, which is basically the nonprofit equivalent of being in sales. I then parlayed that into a role in sales and business development in the for-profit sector.
I found out about GigX a year ago. I met one of the co-founders, John Fox, through networking and quickly realized that GigX was something that had legs because my role prior to GigX was working for an organization that did retained executive search. I worked with a very unique population there:in-transition executives. It gave me a perspective and understanding that there are entire populations out there, just like the in-transition population, that would want to go fractional, would want to go independent, but don't quite necessarily know how to do that or how they would develop business as a fractional executive. So to me, it seemed like they had caught lightning in a bottle because really the GigX platform is built to drive leads and opportunities toward independent fractional executives.
Angelo: When I'm talking to folks that want to be fractional, I kind of size them up to try to determine if they have the mentality to really go out and be a fractional person. Because if you're looking for a steady paycheck, this isn't it.
Matt: Exactly. I think that type of frank conversation with folks is important. There is a certain type of disposition and mentality that you need to build around. I think any type of independent work and clearly fractional work…can be peaks and valleys. There can be times of great abundance and times of relative thinness. So it's good for people to recognize that when you're out there as an independent, you're really a solopreneur and you're developing your own business for yourself. And clearly, there are going to be some great benefits, but also some challenges along the way. Clearly there are a lot more people that would enter into that marketplace if there were tools like GigX in greater abundance for them to tap into and leverage as they grew their business.
Angelo: I know. I'm going into my sixth year, but I remember that six years ago, it was like, "Okay, how do I promote this?"
Matt: It's interesting, isn't it? You're a CMO, but you still had a little trepidation about what it would take to grow an independent consultancy. Even as someone that has a great amount of knowledge as to how you can market products and services.
Angelo: Right.
Matt: And now you're the product and service. One benefit of getting involved with a tool that will help you promote yourself as an independent leader is the ability to leverage the expertise that is offered. Because that expertise will typically fall outside of the arena of business development, sales, and marketing of yourself. So if you can identify these tools in the marketplace to help you communicate your brand, like GigX does, that will give you lift that you would probably have had a hard time achieving otherwise.
Angelo: So, you're in business development. When you think about growing GigX, what keeps you up at night?
Matt: I've been circling back to what we started with and considering the various types of opportunities out there in the marketplace for independent workers, because "fractional" is a branch of "independent." You can serve as a fractional executive. You can serve as an interim executive. You can serve as a consultant. These things can sometimes be seen as equivalents of each other. But really, they all have their own unique application.
To break it down: the consultant is going in for a brief period of time for a project. You're going to be in and out probably within a matter of weeks. You're not really part of a senior leadership team. You're really there to help with some strategic type of execution or thinking. And it's a great role to have, but it's different from other roles.
The proposition of an interim leader is like being a Band-Aid on a gaping wound. Your CFO left yesterday. Your CMO is out on maternity leave. You need to fill a gap at a high level for a truncated period of time. In these scenarios, you can bring in an interim leader.
Both of these two roles are valuable yet different than a fractional executive. A fractional executive is somebody that serves as part of the leadership team over a long period of time, on a part time basis. The fractional executive is typically a budgetary solution for an issue. It might be a young organization or a startup. It could be a smaller organization. Or it could be a failing division of a much larger corporate entity. Either way, these can be budgetary solutions when it comes to the fractional executive.
Ultimately, we're big fans at GigX of independent leadership. We currently focus more on that fractional space, which are the long term, part time roles. And so what keeps me up at night is trying to help people understand the variations and the differences between all these areas.
Angelo: GigX is a Network. Someone looking for a fractional executive for their organization can go there, do a search for "CMO, a bunch of us will pop up and people can go through our profiles and make their own choice. How often do you get a phone call from someone who says, "Hey, I need a Fractional CMO, I'm looking at your offerings, but I'm really confused on how to go about this." Can you guys offer a consulting service or guidance if someone wants to have that kind of hand-holding through the process?
Matt: Well, it's actually an interesting question. I'm glad you asked it, because it gives me the opportunity to differentiate GigX within the marketplace of other organizations that people may think are similar to a GigX.
What you mentioned is true: GigX is a Network. That means that it functions completely differently than a staffing and recruiting firm or a search firm. Insofar as this: the organizations that are leveraging GigX to find our people and to use our Network, they don't reach out to GigX directly. We don't serve as the middle people in the process. And the benefit for the organizations is that they don't need to pay a large fee to engage in the platform. They can use it for free.
The great piece for the members on the site is that while those members are paying an annual subscription fee to be featured, A) the subscription fee is relatively low and very affordable, and B) because GigX isn't in the middle of the negotiation, we're not needing to markup the talent or take a percentage of any deals that get done. So, the talent has the ability to negotiate on their own behalf with the organizations that reach out to them directly. GigX sees itself as merely making the handshakes happen between these two parties and then…stepping out of the way.
Angelo: I think that's a big differentiator with other organizations that I belong to or know about. With those organizations, it's always about taking a piece of the revenue that I might get. And a lot of times I'm not even negotiating it – it's being negotiated on behalf of me.
Matt: Correct.
Angelo: They're giving me some guidelines, but ultimately say, "This is what we charge for this kind of a day rate. We're taking 6 or 8 or 10 percent" and…the negotiation is gone.
Matt: Exactly. And clearly, I think that there are benefits with all of these different services in the marketplace. GigX's stance is not that we are superior to others. It's just a different way to go about the model. If you think about it, it's actually the inverse of the typical model, isn't it? In the typical model, these organizations have talent that they're "representing in the marketplace." Then firms pay these organizations to get access to their talent pool.
GigX works in the complete opposite direction. The talent pool pays us a modest subscription fee to be featured within the Network. And then we market that Network to organizations that we believe are most center of target to hire fractional workers and executives. So, it's just a different way to approach this whole kind of business proposition. But we found it to be energizing for the members on our site and also very intriguing for the organizations that are leveraging it.
Angelo: Another question I ask my guests is, what is the best business advice you've ever received and or given?
Matt: Man, I I love that question. And the reason I love it is that it's so immediate to me. When I was 25, my boss told me after repeated meetings in his office where I would go in with an issue and ask him what the solution was, "Matt, go back to your desk. Spend half an hour. Think of two to three potential solutions to this problem and then come talk to me. Don't come in here and try to have me solve your problem for you. It's not my problem. This is your problem. I'm the CEO, but this is something that you need to help me help you solve." That's something that I passed on to every single direct report that I've had over the last 15 years, since that point in time. It's been one of the most valuable tools and lessons that I've learned in my professional career.
Angelo: If your journey as a business person, as an entrepreneur, or a new business development person was a book, what would the cover be with the title of that book?
Matt: These are awesome questions, Angelo. So I'm a community guy. All of the roles that I've ever had in my career have ultimately been about creating and contributing to a community. If I were to think of it on that level, I would maybe call it something cheesy, like "The Power of Love." Right? Because when I think about convening people together in community, you're finding connection points with other individuals and you're connecting on a personal human level. And I feel like that's in part what we're doing with GigX. It's what I've done in all the other roles that I've ever held, it's generating that community. And community is powerful when there's love there, when there's a connection and a deep sense of belonging to each other.
Angelo: All right. All right. Huey Lewis popped into my head, as you said that, and now I can't get the song out of my head. What was the spark for GigX? Do you know what the spark was that caused the founders to say, "Hey, we're gonna put this Network together?"
Matt: It's an incredible story. Like most things, GigX emanated from a very personal experience. John Fox had been serving for several months as a Fractional CMO. He saw how dynamic it was to work as a fractional executive…saw the growing gig economy…also saw statistics like 11,000 people retiring on a daily basis, but not necessarily having the ability to fully stop working.
John realized that he had a leg up as a Fractional CMO, just like you. He had the knowledge and ability to tell a story and really sell himself. But he realized that there were a lot of other people out there with deep functional expertise on a senior level that wouldn't know how to do that, although they would want to serve independently if there were tools out there to help them. So he said, "Well, why can't I replicate what I did for myself, for an entire cadre of independent leaders who would enter into the space, if only for a tool like GigX?" So, it really emanated from his story of serving as a Fractional CMO and poof, snap of the fingers - GigX was born. Clearly not that easy, but several months later he launched it with a co-founder and off to the races.
Angelo: That's so often how great ideas come to fruition and become businesses. I have a market research background. My thing is insights, brand, and plan, and I believe so much in insight. I've actually started two research companies over the years. I was in the action sports industry for about 13 years with a company called Board Track. And we were the eminent providers of statistics in the industry for a very long time. Anyway, that's a subject for a different day. What has been the biggest challenge in growing GigX?
Matt: One of the biggest challenges, frankly, is that we see a target market clearly as being in-transition senior level executives who find themselves on the hamster wheel of being in and out of transition for the latter 10-15 years of their career. I experienced this a lot in my previous role where my mandate was to work within a population of nearly 10,000 executives, most of whom found us when they were in transition.
That population has a hard time investing in themselves, and even a modest membership fee into something like GigX that could really throw off opportunities for them in a significant way. That's been a major hurdle, but one that we continue to tackle because we see how important that population is to reach and speak to. We've started to make some headway. I have a passion for working with that population, as do the co-founders of the firm. So it's just a community that we're continuing to invest in because we know that they can be a really meaningful part of the growth of the organization.
Angelo: I think it's so important. I'm a marketer, so I do a lot of marketing. But on the flip side, if somebody doesn't really understand marketing and they're in this role, how do they go about making the community aware that they even exist? How can people reach you and find out more about GigX?
Matt: I can be reached at mspooner@gigx.com. I'm easy to find on LinkedIn. I'm happy to engage with anyone in a conversation about being a part of this community that we're building.
Angelo: I'm excited about it. I've had several conversations with John Fox over the last year and I've written a blog for GigX.com. I know that it's a great resource. I have a video on my GigX profile and was looking at my analytics the other day. I only put it there a couple of months ago and I've already had 23 or 25 views, so I know it's driving traffic. I know not everybody that goes there is going to pick me or pick anybody, frankly. But the fact is there are people going to my profile. I encourage anybody who's thinking about getting into a fractional role to look into GigX.com
Matt: Thank you so much. And yes, exactly, check out GigX.com.
Angelo: All right. Well, thank you so much. I really appreciate it. And thank you for joining me today.
About the Authors
Angelo Ponzi is a marketing and branding strategist that works with small to middle market companies as their fractional Chief Marketing Officer with 25+ years of experience. He helps companies to define market opportunities, and develop competitive profiles, audience personas, brand realignment and strategies. He also creates strategic, integrated marketing plans that help businesses compete in an ever-changing marketplace. Through his company The Ponzi Group, Angelo focuses on three strategic pillars for success: Insights, Brand and Plan to develop effective and efficient programs for building enduring brands and sustainable business growth. Angelo is a Charter Member of GigX.
Matt Spooner is the Fractional Chief Business Development Officer for GigX, where he also serves as a member of the company's Advisory Council. Matt has nearly two decades of experience within the arenas of Marketing, Sales, Business Development, and Account Management. He has built and led high-performing teams within both the for-profit and nonprofit sectors. His cross-industry, cross-function experience allows him to approach opportunities and issues from a unique and valuable standpoint.
Ready to form your winning team and hire a veteran fractional leader? Search the GigX Network (it's free!). Find fractional CxOs who want to leverage their professional experiences and skills to help your company get more wins.
Ready to join a business that needs your specific skill set and lead a team to victory as a fractional leader? Join GigX and create a Network profile.
Already a GigX member? Thanks for suiting up and engaging in the gig economy. We'd love to hear your story about how you're redefining success as an independent leader. Please email us your story.