COVID-19: What to Do Now to Prepare for What's Next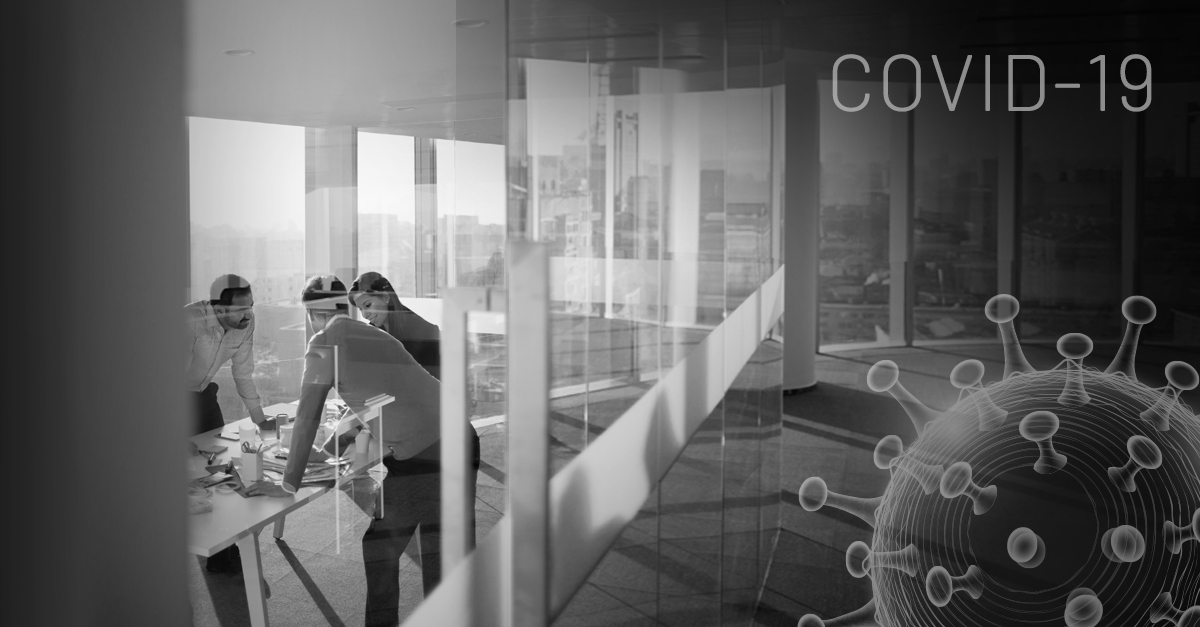 By Chuck Lee, Co-founder of GigX
"Give me six hours to chop down a tree and I will spend the first four sharpening my axe."

-Abraham Lincoln
Getting your axe ready
In most circumstances, preparation is a key component to success. Examples abound in sports, business, and life. Abraham Lincoln's quote is making a simple point. If you are not spending sufficient time preparing (be it yourself, your team, or your process) to its highest, sharpest potential, you will labor ineffectively and inefficiently when it matters most. Unpreparedness leads to failure when it is time to perform. The result of unpreparedness is loss.
Preparation during COVID-19
What do leaders do? They lead.
During this economic shut down it might seem like the safer call is to wait and see when to fully engage both individually and corporately again. If you find yourself leaning towards this posture…don't.
Don't wait. As leaders, while it is wise to have one eye out towards the horizon, it is imperative to be in the present. What this means is to have a sober understanding of the importance of this moment and prepare for what comes next in order to optimize growth when our economy gets rebooted. This is the time to prepare ourselves and our companies for the opportunities that will surely present themselves once we come out of quarantine and things start to turn around. If we wait, it will be too late to gear-up and catch-up, and to fully capitalize on the rebound. We won't be ready, and some businesses may get left behind.
Prepare now
If you are reading this, you are most likely in leadership. Chances are you are either an independent professional with specific leadership skills that can help companies navigate through this downturn. Or, you lead a team, division or an entire corporation that can benefit by adding strategic independent professionals to your ranks. Whichever side you are on, this is the time to either enhance your profile on GigX.com, or search the Network for those executive leaders that can help your organization to not only rebound, but excel in the recovery.
Leaders find the void and fill it with leadership
It has been said things will be different once we engage as a society again. While no one has the exact answers, we do know that specific skills and expertise relative to health and safety will remain at the forefront of everyone's mind. Getting ahead of the questions, and providing the confidence and comfort for people to do their jobs with excellence in a safe environment, is the responsibility of leadership.
A new role for a new time – Fractional

Chief Health & Safety Officer
Preparing now for that environment will require leadership to hire the right talent. We believe the ideal role to add to your executive team is a fractional Chief Health & Safety Officer. A Chief Health & Safety Officer will help organizations prepare for reopening or improve existing practices for essential workplaces that are in operation.
Top priorities are to ensure safe working conditions and prepare staff to re-engage. Sam Lin, a fractional CXO with many years' experience in medical affairs and health and human services, says a key function of a Chief Health & Safety Officer is to create a return-to-work protocol that helps determine the readiness of employees to reinitiate their tasks. Lin also recommends developing metrics to assess productivity and implementing programs that help employees ramp up.
While specific needs vary depending on the industry, there are aspects of the role that are universal. Businesses that assess the workplace to identify risks, update safety policies, create mitigation plans, and implement employee training will rebound more quickly. Hiring a fractional Chief Health & Safety Officer, preparing and working in concert with leadership today, will provide the foundational framework to help a company recover and thrive in the marketplace post COVID-19.
Ready to hire the necessary talent to help weather this storm and augment the changes that will inevitably come post quarantine? Then search and find your winning team and hire a veteran fractional leader. Search the GigX Network (it's free!). Find fractional CxOs and directors who want to leverage their professional experiences and skills to help your company going forward.
Ready to join a business that is in need of your specific skill set and lead a team as a fractional leader? This is the time to prepare and list your profile so you can be found by companies that will benefit from your expertise. Join GigX and create a Network profile.
Already a GigX member? Thanks for being a part of the solution and engaging in the gig economy. We'd love to hear your story about how you're redefining success as a fractional executive in these changing times. Please email us your story.
.